[smartslider3 slider="26″]
"Avoiding waste is the one thing we can all do to help save the planet" Sir David Attenborough


What you can do…
Globally we all throw an astonishing amount of items away every year. The estimated total for households of Swanage is 6000 tonnes annually. A high percentage of this can be avoided, for example 30% of food is wasted currently and and 350,000 tonnes of clothing are thrown in general waste each year in the UK.
Avoiding waste has the following benefits:
Saves you money – consider the fact that everything you throw away cost you money.
Reduces carbon emissions – dealing with waste has a high energy cost.
Reduces resource consumption – reusing, repairing, sharing what we already have prevents consumption of fresh resources.
Encouraging our community to reduce waste was the initial drive in the creation of Sustainable Swanage. Our steering group was set up as part of the application to achieve Plastic Free Town Status from the initiative run by Surfers Against Sewage, and we became the 4th town in Dorset to achieve this in July 2019. More info on the project page.
This page is dedicated to how to reduce your waste here in Swanage. The community are working hard to reduce their waste and there are many initiatives already going on to make it easier for people to do so and many more things we can do too.
Things you can do to reduce your waste:
Every time you reach for the general or recycling bin, think about how you could avoid throwing that item away and you will be amazed by how quickly your bin will start to shrink. The main things we throw away are:
Packaging – can you reduce this?
Disposable single use items – can you reuse?
Food – try a menu plan, eat what you buy, buy what you eat.
Clothes – can you repair, refashion, donate, or sell?
Appliances – do you need it, can it be repaired?
Other ideas..?
Use up what you already have and be creative with it – do you have ideas to share?


Drainage
It is not just waste in your bins that you need to think carefully about but what you should keep out of the drains. People commonly put the wrong things down their drains and toilets and this can cause blockages and pollution incidents. Our recent 'Love our Beach' Swanage project focused on this issue. Find out more here;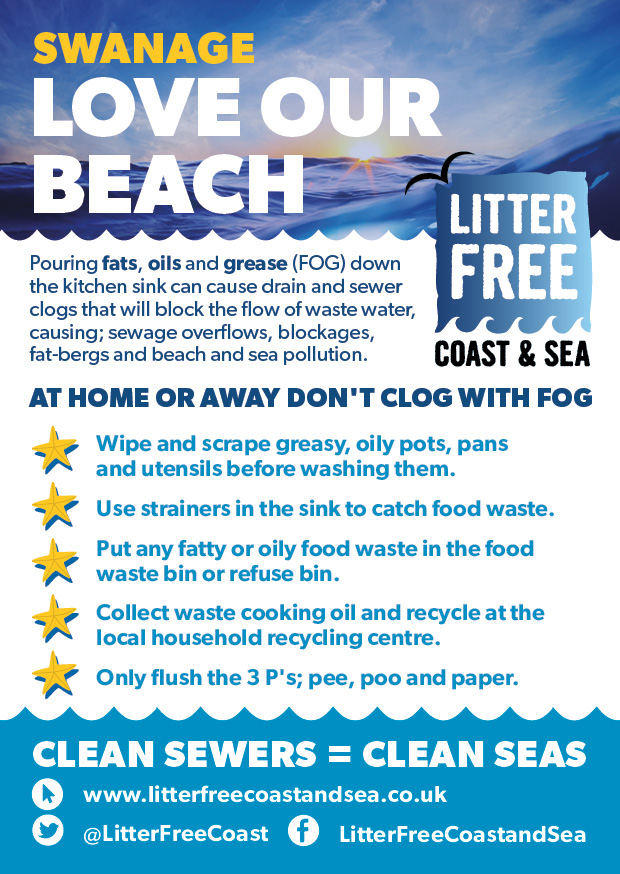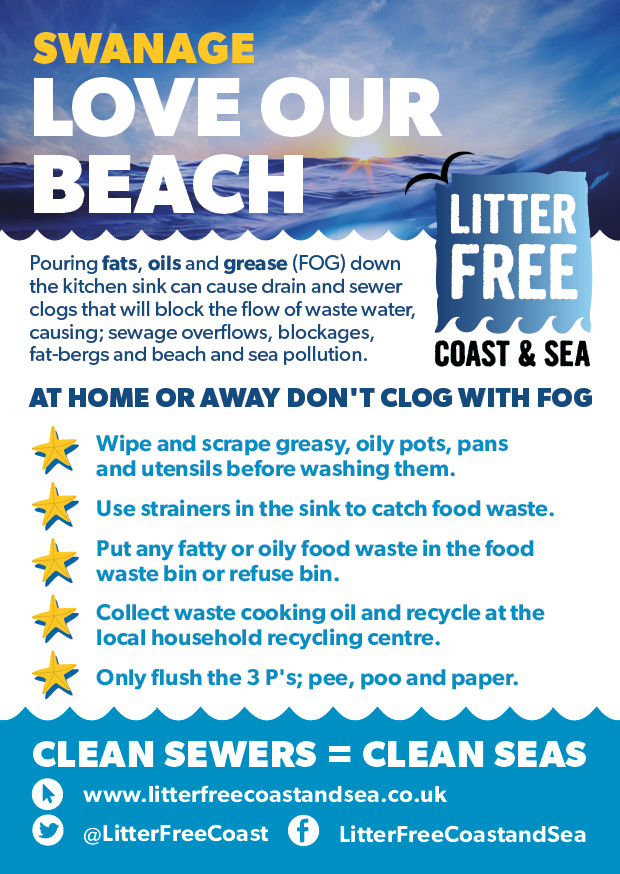 only rain down the drain
Roadside Gullies
Roadside gullies are often mistakenly thought to be linked to the treatment network, however many of them go directly to a watercourse or the sea. The drains along shore road lead onto the beach – litter and other pollution should be kept away from these drains.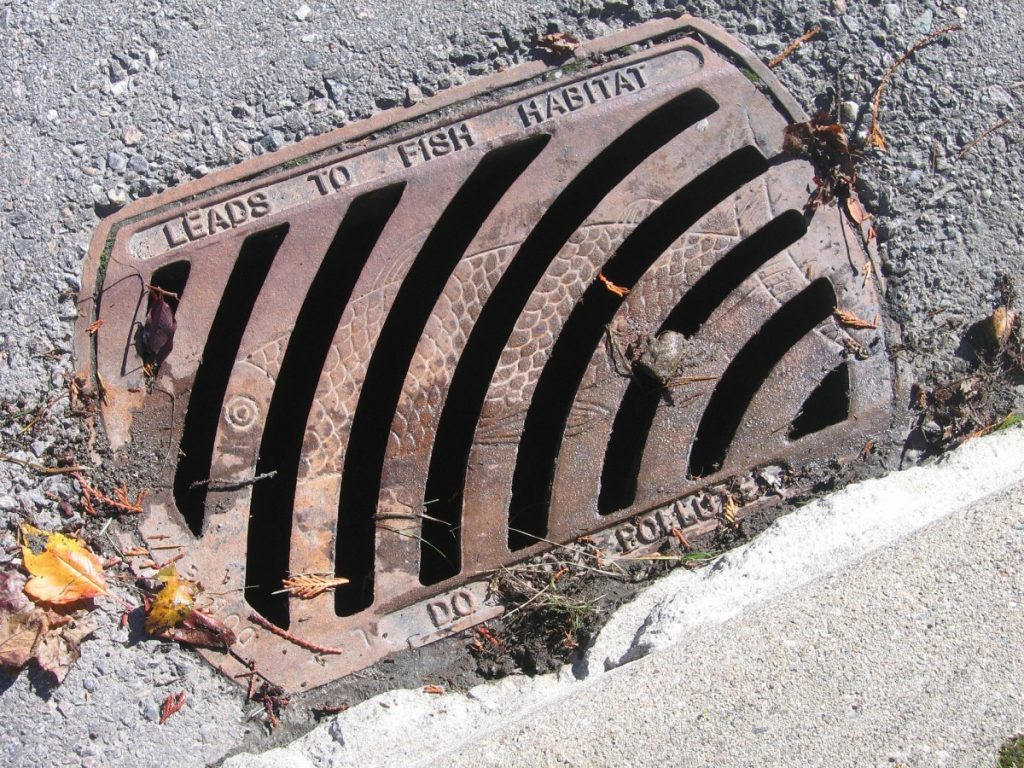 Cigarette Butts
Cigarette butts are the most common form of litter and are often washed down drains ending up in the sea. Cigarette ends should be extinguished and thrown in the bin with other rubbish. We are teaming up with Litter Free Purbeck to help reduce this issue locally.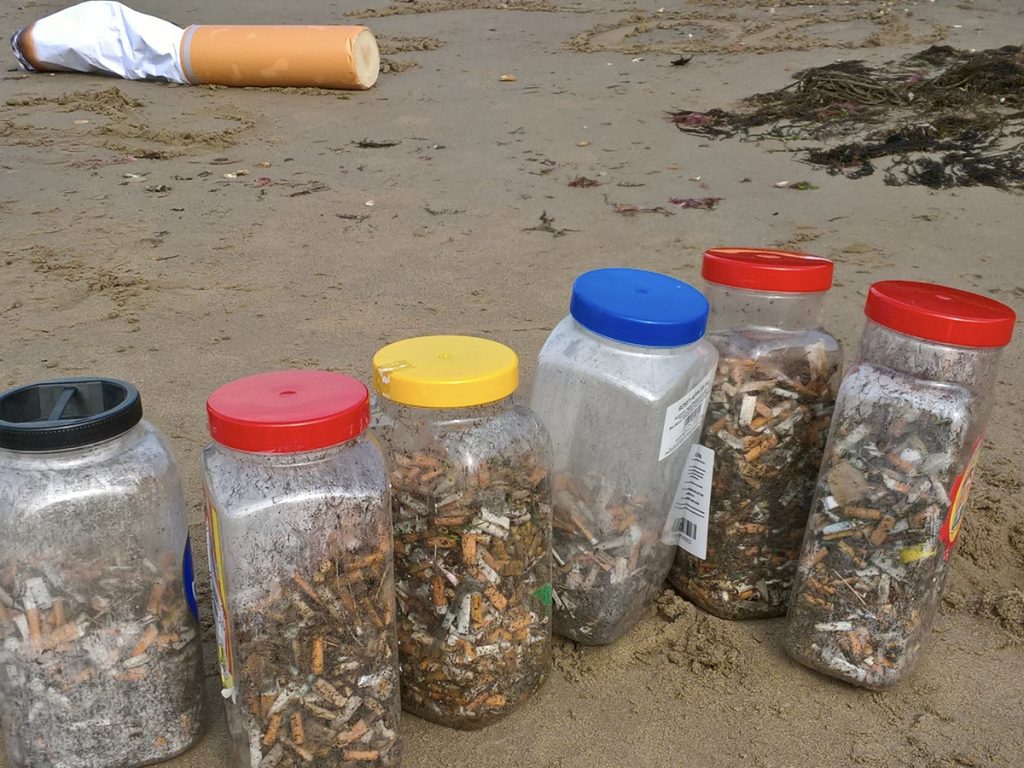 resources
Resources to help you in your waste reducing efforts:
Due to restrictions imposed by the current situation some of these resources are currently unavailable and we will add at a later date.