[vc_row][vc_column width="1/1″][rev_slider_vc alias="love-water"]
[/vc_column][/vc_row][vc_row][vc_column width="2/3″][vc_column_text]
Water really is the stuff of life, but how often do any of us really think about it?
We're proud to be supporting the Love Water campaign which aims to raise awareness of the importance of a healthy water environment, equip people with the knowledge to use water wisely, protect it from pollution and make the best use of our water supplies.
It's time we all took action.
Litter Free Coast & Sea are one of more than 40 organisations that have come together for the first time to launch a campaign aiming to put us back in touch and change the way that we think about water.
The Love Water campaign is encouraging people to make the connection between the water that comes out of their tap and the actions they take in the home with their local rivers, lakes, reservoirs and the sea. It will make us think about all those little things we do in our daily lives that can have an impact and the small changes we can make to achieve a big difference.
Many people are not aware that actions like tipping waste liquids down roadside drains, flushing wet wipes or washing up greasy pans in the sink harm wildlife and affect water quality by causing pollution in local rivers, lakes and the sea. The campaign wants to give everyone the knowledge they need to make the right decisions for them and for the environment.
Water supplies in England are under increased threat due to climate change and population growth. The average person uses a staggering 150 litres of water a day.
Clean water is vital for people to enjoy the beach and support a seaside economy worth billions. Dramatic improvements have been made to bathing water quality over the last 20 years, but there is always more we can do and we can't do it alone.
[/vc_column_text]
• People, wildlife and plants depend on a healthy and plentiful water environment and we want to ensure everyone values this precious, natural resource.
• The campaign aims to encourage people to use less water throughout the year and take positive steps to reduce water pollution.
• Love Water also wants to inspire people to get out and enjoy their local water environment and join voluntary groups working to improve local stretches of water.
[/vc_column][vc_column width="1/3″]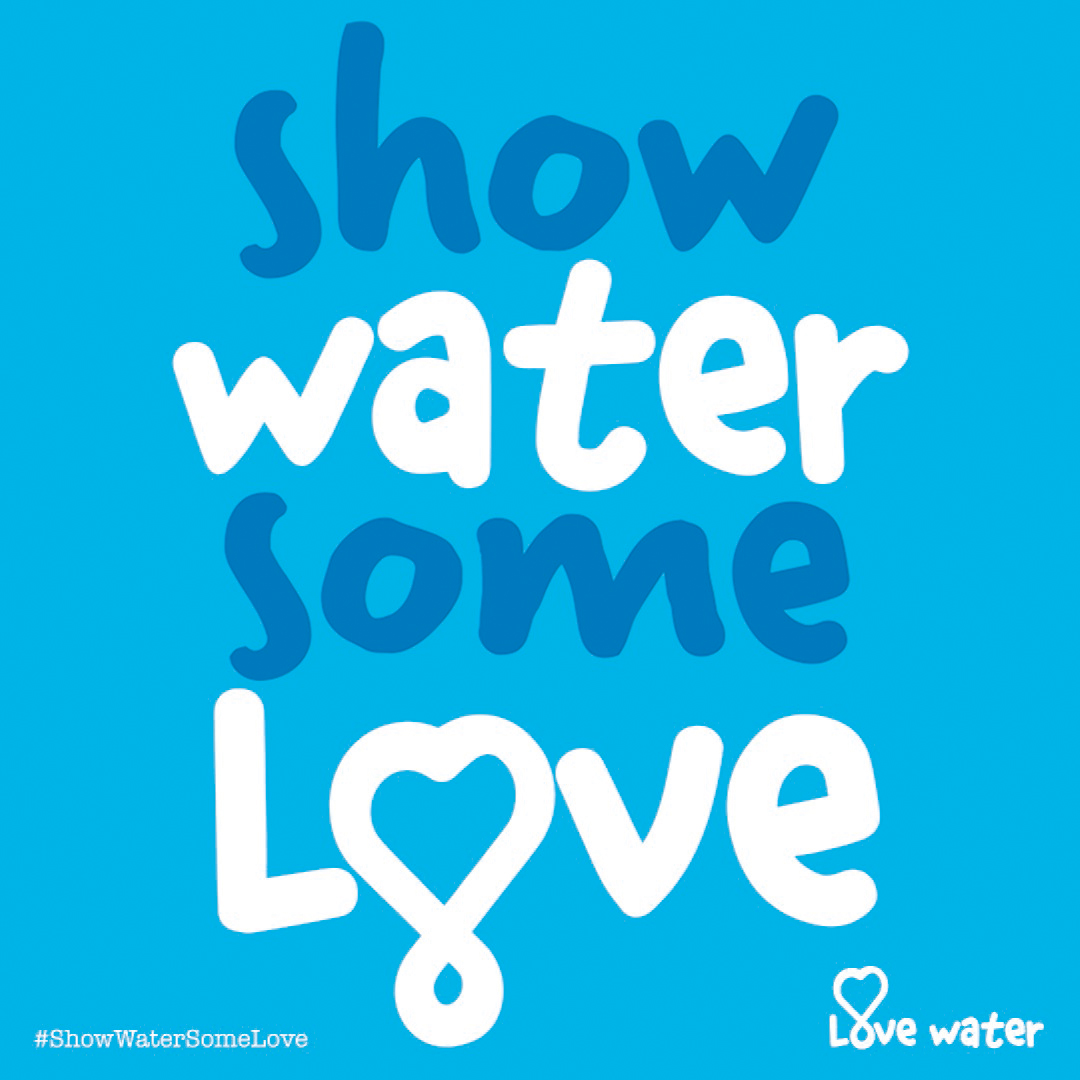 Together we can show water some love and keep our rivers, lakes and seas clean and healthy, and make sure we keep our water supplies flowing.
Follow the campaign on Twitter @LoveWaterUK
[/vc_column][/vc_row][vc_row][vc_column width="1/1″][/vc_column][/vc_row][vc_row][vc_column width="1/2″]
We love water, do you?
• Water is precious.
• People, wildlife and plants depend on a healthy water environment.
• By working together we can keep our rivers, lakes and seas clean and healthy and make sure that there is enough water to go round.
• The water in our taps comes from lakes, reservoirs, rivers and groundwater. These water sources are vital and we need to look after them.
• Clean and healthy rivers, lakes and the sea are essential for our health and wellbeing. They give us beautiful places to enjoy and boost local economies.
• We share water with nature which also depends on there being enough available to survive

[/vc_column][vc_column width="1/2″]
Water efficiency…
You Kn'eau' it makes sense
• Water is precious.
• Saving water is easy, small changes make a difference. Join those who have already made a change + call to action (showering for no longer than 4 minutes, turning your tap off when brushing your teeth and using a water butt) to make a big difference.
• We need to use water wisely at all times of year, not just in the drier summer months.
• Our lives depend on water but its future depends on us all using less than we do now.
• Climate change and a growing population are putting a huge pressure on our water supplies.
• Water is precious. Join the millions of people saving water and make a big difference to the local environment.
[/vc_column][/vc_row][vc_row][vc_column width="1/1″][/vc_column][/vc_row]