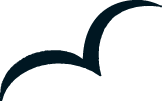 "How wonderful it is that nobody need wait a single moment before starting to improve the world" – Anne Frank
Opportunities big and small – we need you! Be part of the solution.
Whether you have a little or a lot of time or experience we need supporters on every level, from helping to spread the word and share the messages to leading on a project, it all helps.
Become a Supporter
Keep in touch with the project and be part of the conversation by signing up to our mailing list, join our open meetings (currently online) and/or follow/like us and engage on social media.
To sign up please email: sarah.spurling@dorsetcouncil.gov.uk.
Take part in a one-off project
Keep an eye on opportunities to join in for a one-off project that interests you. In the past, volunteers have joined us for our carnival procession, tree planting and helped with running a specific event. Although we may not be running many activities at the moment there may be a chance to get involved in planning new projects.
Become a member of a sub-group
If you have a bit more time to spare and a particular interest or area of expertise then maybe you could join one of our subgroups – Greening Swanage, Purbeck Energy Group, Communications or Sustainable Businesses. See project page.


Greening sites near you…
Is there a patch of green space near your home that you think could benefit from 'greening' and you would like to find out how to move forward? If so, do get in touch. We are working on plans to improve more sites within the town during this coming year and seeking involvement from local residents.


Volunteer documents
If you are interested in volunteering with us please get in touch. Links and resources will be updated in early 2021