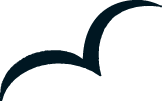 Bathing Beach Profiles
A five-year project that launched in 2020
The project aim is to work with agencies, businesses and local groups to engage with communities surrounding beach locations and find collaborative solutions that improve everyone's enjoyment of Dorset beaches.


Our Approach
The first phase of the project is to create profiles of the designated bathing beaches using a variety of data sources including a public survey, interviews with landowners and beach managers, bathing water quality data, and beach clean data. This will enable us to:
Establish what the sources of pollution are and the priorities for action at each beach
Create a baseline for measurement of the success of the project
Work out groupings of bathing waters and which beaches to work on first
The second phase of the project will involve working with local stakeholders to develop tailored campaigns and action plans for each bathing water based on results. This will involve running community consultations to either establish local action groups, or offer support to existing groups.
The final phase will be to review and report on the actions delivered and present data from the beach profiles.


What does success look like?
Our criteria for measuring success is broad because there is no single metric for determining successful outcomes that can apply to every beach within this project. We have identified the following areas to consider for evaluation:
Bathing water quality improved – based on Environment Agency water quality testing data
Marine and beach litter reduced
Current action more coordinated across community groups
Increase in community action to reduce litter and improve bathing water quality
Number of businesses that have changed behaviour to have a positive benefit on the local environment