[smartslider3 slider="19″]
Here we meet Claire and Andrew Head from Cedar Organic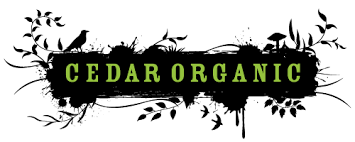 What do you produce and how?
We have a 530 acre farm at Rempstone. We farm following Soil Association Organic farming standards and produce lamb, beef and eggs.
What makes your produce a sustainable option?
Being organic means we farm with a holistic system, using rotational grazing to maintain healthy animals and forage and not relying on any off farm inputs such as chemical fertilisers and pesticides. Our cattle and sheep are grass fed. The feed we buy for our hens is made from organically grown ingredients and it has no GM products in it (now very hard to find in non-organic feeds). Where possible we are improving our grassland by sowing herbal leys with drought tolerant species that have deep roots to draw up minerals and moisture, as well as building their own fertility with legumes. Being organic we work with nature and alongside nature and we try to allow natural processes to take place. We encourage hedgerows and biodiversity, enhancing habitats for insects and wild animals and birds and so much more – our farm is a beautiful, wild place!
What are the challenges to operating in this way?
One of our biggest challenges is helping people to understand the purpose and depth of what we do: the benefits to land and lives. Under normal circumstances, we love to open our farm to visitors – we are passionate about education and helping people to connect with their food and understand the relevance and importance of the different methods of production.
How can consumers support local producers like yourself?
Buy our produce either through the local shops for eggs or direct for meat! Since we started our farming business nearly 13 years ago, our hope has always been to supply locally and sell direct and we have done it in varying degrees over the years. It takes a lot of work on top of the farming, but our son, Dan, has just joined our business and we have Aaron as an essential part of our team as well, which will enable us to do more going ahead.
What has changed for your business with recent events?
All of the farmers have to just carry on, thankfully! None of the animals are aware of the threats of the global pandemic! So, our cows are still calving, we are still preparing for lambing at the end of the month and the 750 hens still lay every day. The most impact, so far, has been on the egg business as we supply nearly all our eggs to the Purbeck only – lots on trays to restaurants, cafes and B&Bs and of course these businesses are having to be closed for the most part. However, the demand for boxed eggs in the shops has gone up – some shops were really struggling to get eggs – so we have been able to step in and fill the gap. The benefit of a sustainable short supply chain! We are grateful to everyone who purchases our eggs and we hope you enjoy them!
Where can we buy your produce?
We sell our eggs through Corfe Castle Village Stores, Studland Stores, the Salt Pigs (Wareham and Swanage), Purbeck Wholefoods, Swanage Country Foods, Purbeck Deli, Swanage News and Budgens Richardsons and Spill the Beans in Wimborne. Meat is available direct from the farm – we have fresh at the beginning of each month and frozen in between. We are selling in various pack sizes hopefully to suit every budget and family size or you can make a bespoke order. It is also available from Studland Stores, Corfe Castle Village Stores and Swanage Country Foods. During the pandemic, we are delivering direct to homes.
What are you looking forward to the most after lockdown?
Hugging friends and family and a big party!
Do give us a ring if you would like to ask more questions about our produce, visits or the farm. We would love to hear from you. Hope you are all coping ok in these difficult times.