[vc_row type="full_width_section"][vc_column width="1/1″][smartslider3 slider="2″][/vc_column][/vc_row][vc_row][vc_column column_padding="padding-5″ text_color="custom" custom_text_color="#000000″ width="1/1″][vc_column_text]
Our Business Award family
We all know how important clean beaches with high bathing water quality are to our local communities, tourism, wider business and the environment. That's why we're celebrating these businesses who've made simple changes to the way they work, to help create cleaner beaches and seas.[/vc_column_text][/vc_column][/vc_row][vc_row][vc_column width="1/3″]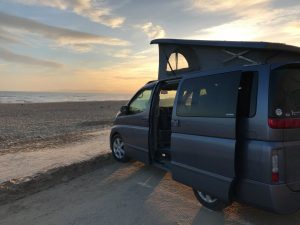 Shore Campers is a family-run campervan hire business in Dorset. We rent out Nissan Elgrand campervans; fantastic to drive, reliable, shiny, beautifully converted, and fully stocked with everything you might need!
Shore Campers is a family business, run by Stefan and Jane, based in the sunny south coast of England in Bournemouth. We love to explore new places, especially those on our doorstep, and so it seemed a logical next step to encourage and enable others to do the same!
Find out more at the Shore Campers website or Facebook page
[/vc_column][vc_column width="1/3″]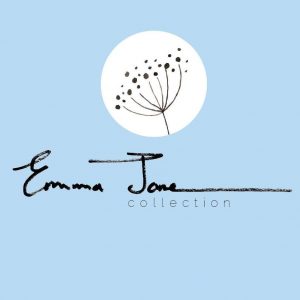 Working in a surprisingly small studio that in itself is managed in a very mindful and eco-friendly way, the Emma Jane art collection showcases beautiful pieces using reclaimed wood. Emma collects salvaged wood Emma from refuse tips, building sites, the forest or the beach, and although much of the wood may have been destined for landfill or a bonfire; by reclaiming and re-working the wood, Emma restores the pieces to reveal their natural beauty.
Once collected, the wood is disassembled, and any bolts, nails or staples removed. The holes and scaring add to its appearance and any paint or residues are only sanded off. No chemicals are used in the process at all.
The pieces are then hand painted by Emma, and where appropriate, a natural clear wax is applied to enhance the colour of the wood.
Using reclaimed wood makes each piece unique, and Emma has always appreciated reclaimed wood for its originality, but even more, the value of its impact on the environment. With increased awareness and education, the reclaim evolution is sure to have artisans, consumers and craftspeople looking for products that are safe to use and environmentally friendly.
The majority of paints Emma uses are from recycled materials. E.g. friends' sheds refuse tips or car boot sales. Emma tries to collect as many waste paint products as possible and re-uses materials that would otherwise be thrown away. Emma reuses the paint colours in their natural form or mixes her own colours. Emma says "I would encourage anyone to have a go at mixing their own colours from recycled paints, it opens up a wealth of creativity and knowledge for opportunities and ideas to get you started. It's fun and it's free!".
Emma recently managed to achieve 100% recycled packaging, by wrapping her work in 100% recycled brown paper and to protect it, uses waste cardboard from Winkton Auto Centres cardboard bin. This way she can recycle and reduce someone else's waste all at the same time. Neat.
You can see Emma's work on line via her website or follow her on Facebook or Instagram.
[/vc_column][vc_column width="1/3″]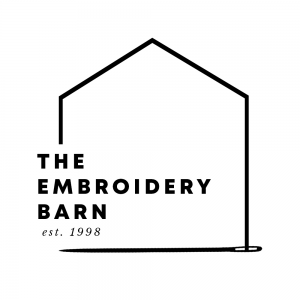 You'll find The Embroidery Barn tucked just over the hill from Weymouth, on the Jurassic coastline in Dorset. Rosie and her team are inspired by the natural beauty of The Barn's location (where Rosie has been lucky enough to grow up) and have developed a deep-rooted passion for protecting their little corner of England and ensuring The Barn's environmental impact is small too.
The Embroidery Barn is careful where it sources garments and tools of the trade (avoiding 'fast fashion'), as well as being conscious of the process, production, packaging and delivery. Taking over The Embroidery Barn back in November 2018, Rosie has been taking one step at a time to refine the processes and ensure the business is being as eco-friendly as possible.
So far, that's included:
♲ Bringing on board a supplier who manufactures with PEOPLE and the planet in mind; READ MORE about Stanley/Stella
♲ Digitising internal processes at the barn so that the only paper used is for invoices (and EVEN THAT IS on recycled paper)
♲ Removing plastic from the packaging; If you receive a garment by post, it'll be delivered in a recyclable paper sack with an invoice wallet that is OXO-degradable too
♲ Changing into eco-friendly threads and investing in new machinery that uses less energy and removes plastic waste from print production entirely.
Rosie says, "I really believe that businesses can deliver quality without compromising the planet and am looking forward to ensuring that through the garments and products we produce at The Barn".
You can follow The Embroidery Barn's Eco Journey via their blog and on Instagram.
[/vc_column][/vc_row][vc_row][vc_column width="1/3″]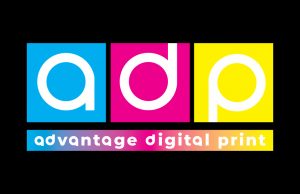 Advantage Digital Print have been making ripples and step changes to reduce plastic waste from their company and are the latest recipients of our Business Award.
Managing Director of Advantage Digital Print Adrian Wood and the team, have been busy making changes to everyday processes e.g. making sure the water cooler doesn't have single use plastic cups and is linked to the mains, and staff are encouraged to bring their own water bottles and coffee cups.
The Advantage Digital Print offices are linked to a septic tank, which they share with the neighbouring cottages and Adrian has provided the cottages with the LFCS info on what 'not to flush down the loos', which is echoed in the staff toilets.                  Adrian uses Viridor Martock recycling for all paper and card waste.
Advantage Digital Print is a member of the Refill Dorset scheme and Adrian tells us they have many requests from truck and lorry drivers who use the app.
Adrian recently installed a strapping machine, which uses bands of paper to bundle printed items together, thus reducing the need for shrink wrap plastic, and only using shrink wrap plastic if a client specifically requests it.
Adrian's slogan of 'Environmentally friendly print, that doesn't cost the earth' is a hit with clients who like, and respond to their environmentally friendly approach.
Here's Adrian telling us more about the Advantage Digital Print approach.
https://www.youtube.com/watch?v=VdFm1HHO3xc
[/vc_column][vc_column width="1/3″]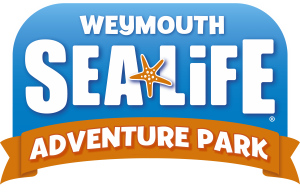 Weymouth Sea Life Adventure Park
Already signed up to #DorsetRefill, the Sealife Adventure park has made significant changes the way it procures items for the Park's main Café and kiosk outlets, reducing single use plastic (SUP) where possible. This is evident by the way the team sources and procures stock and they are mindful of 'guest' feedback which sometimes challenges the park to do more about reducing plastics.
Although part of the Merlin Entertainment group, they can procure locally, so individual cakes for example are sourced in plastic free wrapping. Napkins and straws are available on request, and food is served on bamboo plates which are fully recyclable.
The Sealife Park are also part of the Coca Cola bottle recycling scheme, which are 100% recyclable? Sealife is one of three Merlin sites who recycle hot drinks cups with Costa Coffee, and Coca Cola provide the Park with bottle bins.
The park uses a non-chemical cleanser for the food/cafe areas, which, as it is so non-invasive and not harmful, so can be used to clean the parks exhibit tanks and displays. All external areas of the park are 'smoke free'. And drains are colour coded to show if they go into the sewer or storm drain. This also indicates to staff where to dispose of grey/black water from cleaning.
The park actively encourages guests to recycle and offer a 20% discount on drinks if guests present their own reusable cups at the cafe and kiosks.
The staff team carry out regular monthly beach cleans, although not during the busy summer season, and during team meetings are encouraged to come up with ideas about other eco and environment initiatives that can be rolled out in the park, so lots of great ideas and a proactive approach.
[/vc_column][vc_column width="1/3″]
By taking part in the Litter Free Coast and Sea Business Award Scheme and making a few simple changes to the way you operate, you'll be part of a movement that's working towards keeping our beaches free of litter and improved water quality. Plus, the scheme is also a great way of boosting your environmental credentials to customers.
Every business can make a difference. Whether you are a café, restaurant, bar, bed & breakfast, hotel, holiday park or campsite. Beachfront or further inland. You can make a valued difference to your business, the wider community and the environment.
And that's what prompted UV Design to apply. They offer create innovative, bespoke cabinetry services across a wide range of sectors including hospitals, dentists, health clinics and much more. There are doing a lot in the workplace e.g. encouraging staff to use "real" mugs, glasses, dishes and cutlery rather than disposables. It takes just seconds to wash a mug.
Being aware of and using green procurement methods (sourcing and purchasing the least environmentally damaging goods). UV Design use Biffa recycling, which collects all the dust produced from their manufacturing and recycles it and get this… whatever cannot be recycled is used as stabilising spray on bridges!
[/vc_column][/vc_row][vc_row][vc_column width="1/3″]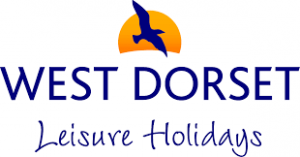 West Dorset Leisure Holidays
Highlands End
West Dorset Leisure Holidays are a family-run group of 5 Holiday Parks, on or near the Jurassic Coast, and have something for everyone, with a range of facilities and accommodation, set in beautiful countryside locations or clifftop locations with sea views.
All parks are dog friendly and it's a perfect location to explore the world heritage Jurassic Coast with great attractions, beaches, places to eat.
The caravan park at Eype joined the Refill scheme in 2019 and encourage visitors to use their own bottles or buy reusable cups for hot and cold drinks which are on sale at the campsite shop.
Martins Bar and the Restaurant use Vegware for take-aways and recently changed to paper straws which are only given to customers ion request.
The Kitchen has a 'fat trap' trap and their waste cooking oil is collected and made into bio diesel.
Recycling bins with clear signage are situated in hubs around the site, and customers in hire accommodation receive a leaflet on recycling along with a bag.
The sites green spaces are managed in a mindful way with spaces for wildlife and people; including a Bee bank and a programme of replanting boundaries, with native hedgerows which attract a host of birds and wildlife; another brilliant attraction for visitors.
New for 2019 are the electric car charging stations, and the children's play area has safety surfacing made from recycled tyres.  The park also ask holiday home owners not to wash their cars on park, thus reducing run off.
The staff team are proactive beach cleaners and regularly take part in the Great Dorset Beach Clean, working with local community.
[/vc_column][vc_column width="1/3″]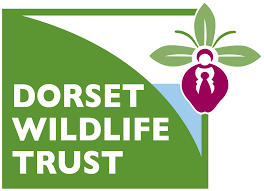 Dorset Wildlife Trust
Lorton Meadows Conservation Centre and Nature Reserve
At the heart of Lorton Meadows Nature Reserve is the Conservation Centre; a converted barn that has been welcoming visitors, volunteers and educational groups to the reserve since 2004.
Already signed up to #DorsetRefill, the DWT centre, although small, operates in a sensitive and environmentally sustainable way using methods and practices that are in synergy with the location and their offer to the public and their volunteers.
The range of refreshments do not include single use plastic, and the staff and volunteers are mindful of what goes down the loo and drains as they have a septic tank. Rain water is collected in the water butts and waste water goes into an anaerobic digester where it is treated and then discharged onto the reserve if it meets the safe criteria.
Any food waste from staff lunches is taken home (if cooked) or goes into the compost if raw. e.g. fruit & veg. The centre does not supply take away cups, but instead use ceramic mugs. Drinks are sold is in glass or aluminium cans and the centre never use straws.
The centre and reserve is a busy and popular site, hosting schools' sessions and volunteer workdays, so well used, but they continue to achieve a good balance of the needs of people and wildlife whilst very much 'practicing what they preach'!
[/vc_column][vc_column width="1/3″]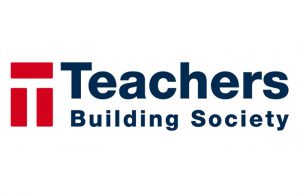 Teachers Building Society
For an office setting it was great to see and hear about the step changes the senior management have made and more importantly, proactively encouraged the staff to adopt and use in their day to day working practices.
In fact, the company introduced reusable drinks cups to all staff which are issued as part of their induction, along with a 'bag for life'.  Very cool idea, and all staff appear to have refillable water bottles.
The company also host a food bank scheme in partnership with their local Co-Op and when they must print documents, their printer tells them how many trees were cut down and used to make the paper. The current count is 43 so the staff team have arranged to go to Moors Valley Country Park in the winter to plant 43 trees. Sweet.
The business also arrange regular team 'giving' days and proactively plan to participate in local beach cleans.
Teachers Building Society is hosted in the East Dorset Council building in Wimborne, and although not very close to the sea, deserve the Business Award as they proactively demonstrate and roll out, eco and sustainable ways of working, as well as having good practice procedures in place that both staff and management have adopted and roll with.
It was great to see.
[/vc_column][/vc_row][vc_row][vc_column width="1/3″]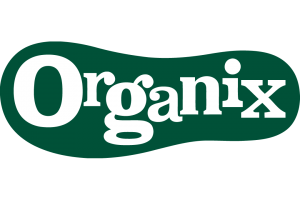 Organix Brands are based in Bournemouth and have thought hard about the impact their business has on our communities and environments. Their innovative ideas include counter tops in their staff kitchen and bathrooms which are made out of recycled bottles (you can even read the odd label!). Recently they reduced the thickness of some of their wrappers in a bid to reduce plastic waste not just in their offices, but via their customers too.
[/vc_column][vc_column width="1/3″]

Situated at the heart of Bournemouth's seafront, the team at the Oceanarium offer a window on the under water world whilst minimising their impact on it. Paper bags are available in the gift shop, in the cafe condiments in sachets are being phased out in favour of bottles & shakers, and they'll even fill your water bottle for free to reduce the number of plastic bottles they hand out.
[/vc_column][vc_column width="1/3″]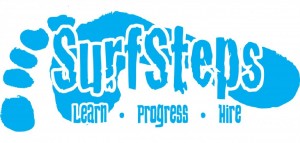 SurfSteps is located on Boscombe Seafront and is run by keen surfers who understand that rubbish in the ocean isn't just bad for wildlife, it's bad for people too. They use only fresh water to rinse their wetsuits and boards, help educate their clients about the problems caused by plastic in our oceans and remove any marine litter they find during their sessions.
[/vc_column][/vc_row][vc_row][vc_column width="1/3″]

Charmouth Heritage Coast Centre is a great place to start your visit to the Jurassic Coast. As well as discovering what kinds of fossils you might find nearby, you can find plenty of large and rare specimens in the Centre too. The staff and volunteers here are very careful with the activities they plan for visiting families and schools, maximising the use of re-useable resources and minimising the amount of plastic used. They're even careful about what kind of paint you use to paint your plaster cast fossil replicas with so that it doesn't clog the drains when they're clearing up at the end of the day!
Centre staff work closely with their neighbours and are working on the local council to see if they can join the Refill Dorset Scheme, and put our 'what not to flush' stickers in the public loos next door too. Top job, team!
[/vc_column][vc_column width="1/3″]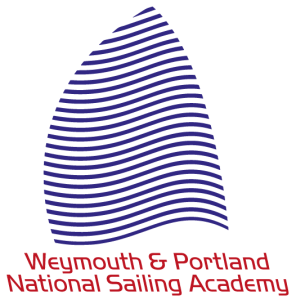 Weymouth and Portland National Sailing Academy is perhaps best known for being one of the sailing venues used for the 2012 London Olympics. With a packed diary of competitions, school and club visits, summer academies, conferences and events, somehow the academy and its staff still manage to fly the flag for sustainability. The team promote the 'what not to flush' campaign in all their loos, and are currently sourcing reuseable cups for use in their cafeteria- the Academy is also a Refill Station. Although their building is too tall for water butts to be practical on their drain downpipes, they've gone one step further- all the rainwater off their roof is collected and stored for washing down boats as they come off the water. Grey water recycling and preventing the spread of marine pests and problems through good boat hygiene too. Congratulations WPNSA!
[/vc_column][vc_column width="1/3″]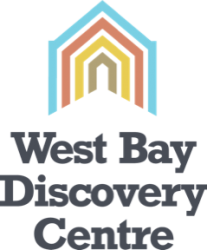 The Discovery Centre is located in the former Methodist Chapel at West Bay on the Jurassic Coast. It offers visitors a "treasure trove" of stories, information and activities about local history and the natural environment, with something for all ages and interests.
The Centre aims to raise awareness and inspire visitors and volunteers to take action to reduce their carbon footprint, help mitigate the causes of climate change and to maintain the diversity of the wildlife and natural habitats.
The Centre has an environment policy that sets out the standards to be maintained and a range of future targets.
It has introduced policies to monitor and control energy usage and now purchases 100% renewable electricity.
Wherever possible It avoids activity gives rise to waste and has containers to collect any waste paper and card used in the Centre for recycling.
The Centre runs frequent campaigns to inform the public about waste and related pollution issues, particularly as they impact on wildlife and marine habitats. Examples are the "Washed Ashore" and "Turning the Tide" seasonal exhibitions. It works in partnership with bodies such as Dorset Litter Free Coast and Seas, the West Bay Beach Cleans and Five Things Clear.
The Centre has a small gift shop where visitors can find well-made and designed items that offer fair value for money for customer. A significant proportion of the items stocked have been produced by local crafts people and artisans. It selects items that are sold in minimal packaging. Plastic and non-recyclable materials avoided where possible initially and phased out. Where appropriate it works with suppliers towards achieving these aims.
External areas are maintained without the use of artificial fertilisers or pesticides (except in extreme circumstances) and planted to benefit bees and other insects.
[/vc_column][/vc_row][vc_row][vc_column width="1/3″]
INSTAGRAM
[insta-gallery id="2″]
[/vc_column][vc_column width="1/3″]
BATHING WATER QUALITY UPDATES
[/vc_column][vc_column width="1/3″]
Sign-up to our Litter Free Paper
[contact-form-7 id="184″][vc_column_text el_class="whitetext"]
READ THE LATEST ISSUE HERE
[/vc_column_text][/vc_column][/vc_row]