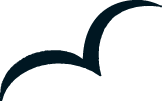 POOLE PARK ONLY RAIN DOWN THE DRAIN CAMPAIGN
Storm drains are designed only for rain water and therefore do not include filtering or treatment systems.
For a large part of Poole, whatever enters a storm drain is directly pumped into Poole Park's lakes and lagoon. Simply due to a lack of awareness, this can sometimes include cleaning fluids, fats or oils where someone has unwittingly poured waste into outside drains! This can then also affect Poole Harbour and ultimately the sea, because every so often the sluice gates on the lakes are released and all the water flows into the harbour.


the problem
Why is this an issue?
Good water quality free from pollutants important for lots of reasons:
• The lakes are home to some important protected internationally rare species such as Beaked Tasselweed, Starlet sea anemone and Sand goby. These species need clean, clear water to survive.
• Adults and children enjoy kayaking, sailing and other water sports in the lakes. Weekly monitoring of water quality shows that Poole Park lagoon meets bathing water quality standards and the water is safe for recreation use. Let's work together to make sure it stays this way.
---
What is the aim of the campaign?
Poole Park's Only Rain Down the Drain Campaign is running over the summer of 2018 but is part of an ongoing campaign to improve the park for wildlife and people. Our aim is to create awareness that the actions of local residents and businesses can directly impact on water quality in Poole Park's water bodies and elsewhere. We also wish to inform people on what they can do to help.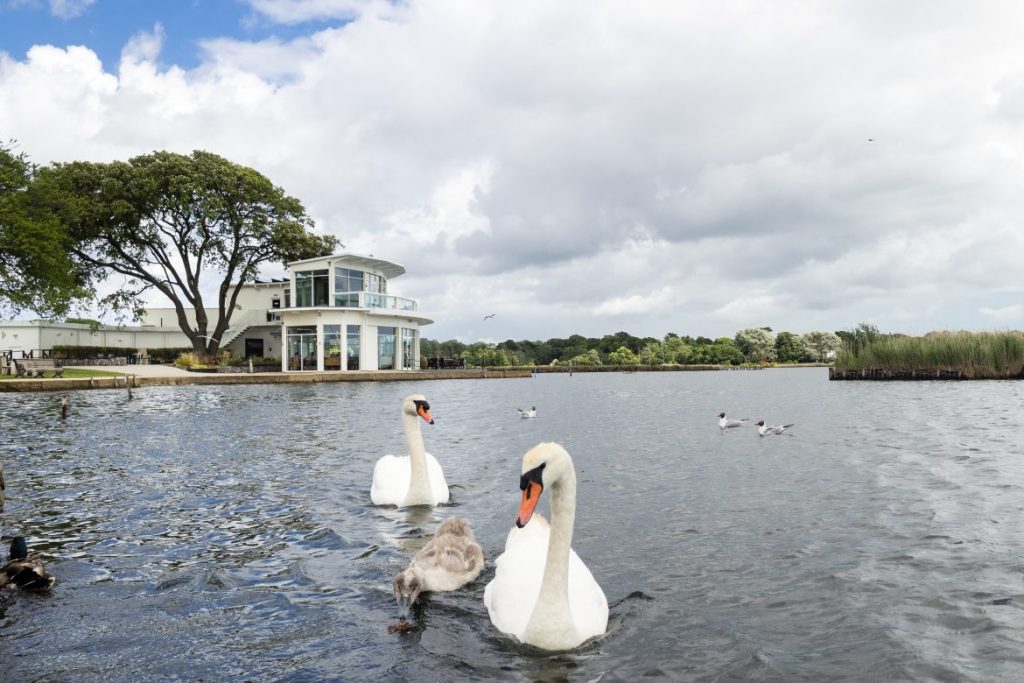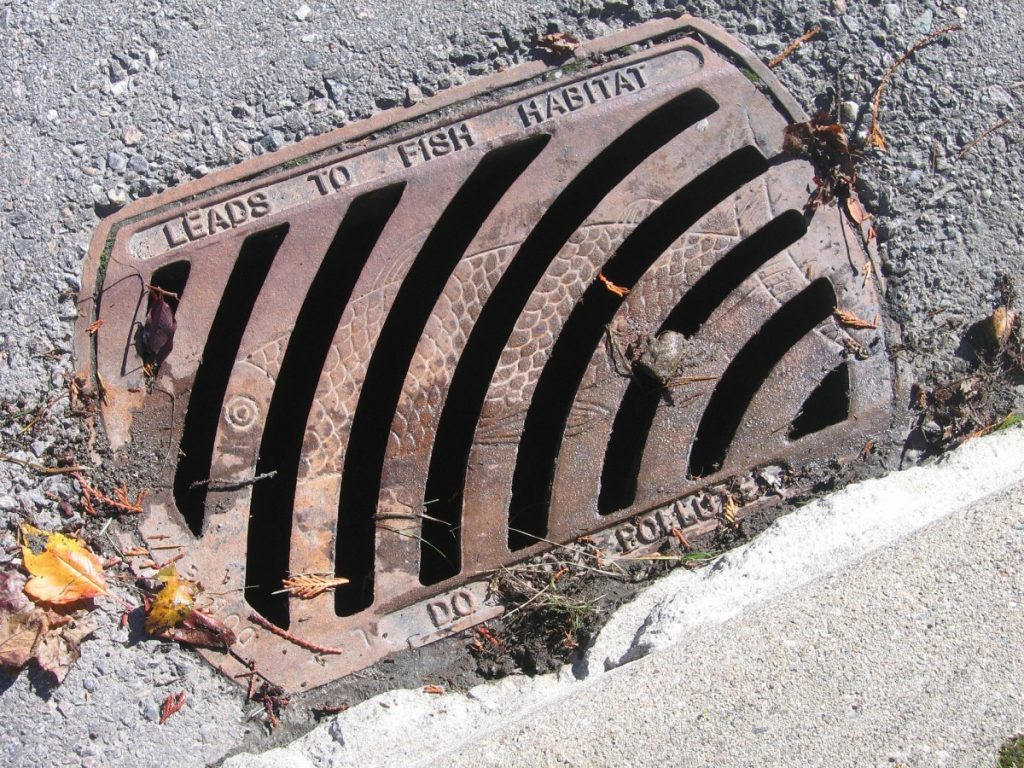 the solution
Key Campaign Initiatives
Postcard delivered to local residents in the catchment area highlighting the problem and ways they can help.
Tailored information posters for local businesses.
Engaging with businesses to share information and offer a drain marking service.
Painting and marking of drains to highlight the issue and attract media attention.
Holding an information stand and interactive exhibits at Park events over the summer.
Eco-car wash demonstrating more environmentally friendly ways to wash your car.
Key Dates
10th July 2018 – look out for us painting the drains around the park (weather permitting)
11th July 2018 – look out for our artist painting a 3m by 3m mural on commerical road.
12th July
2018 – information and interactive exhibits at the Lake Flushing day, Litter pick and eco car wash.
August 2nd 2018 – information and interactive exhibits at Pool Park Fun day.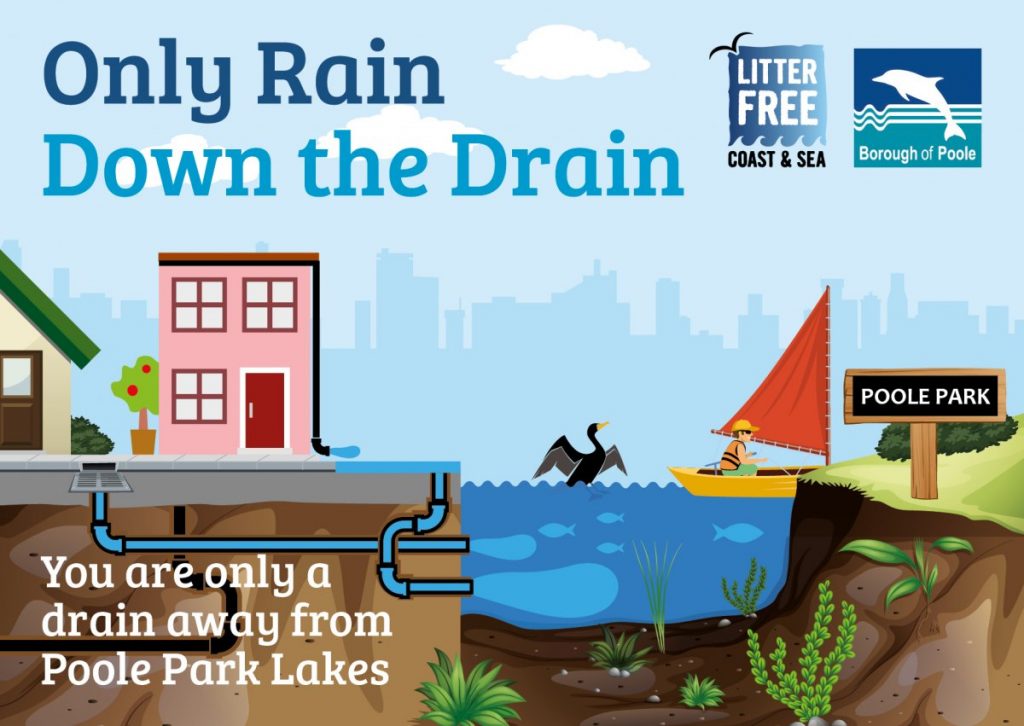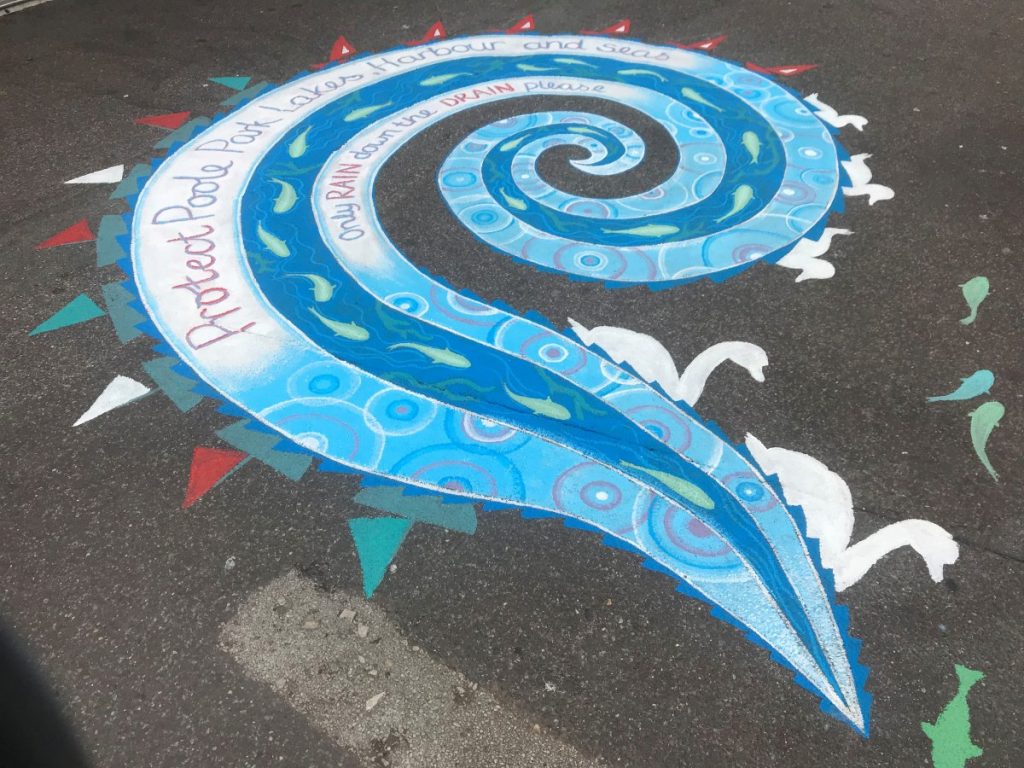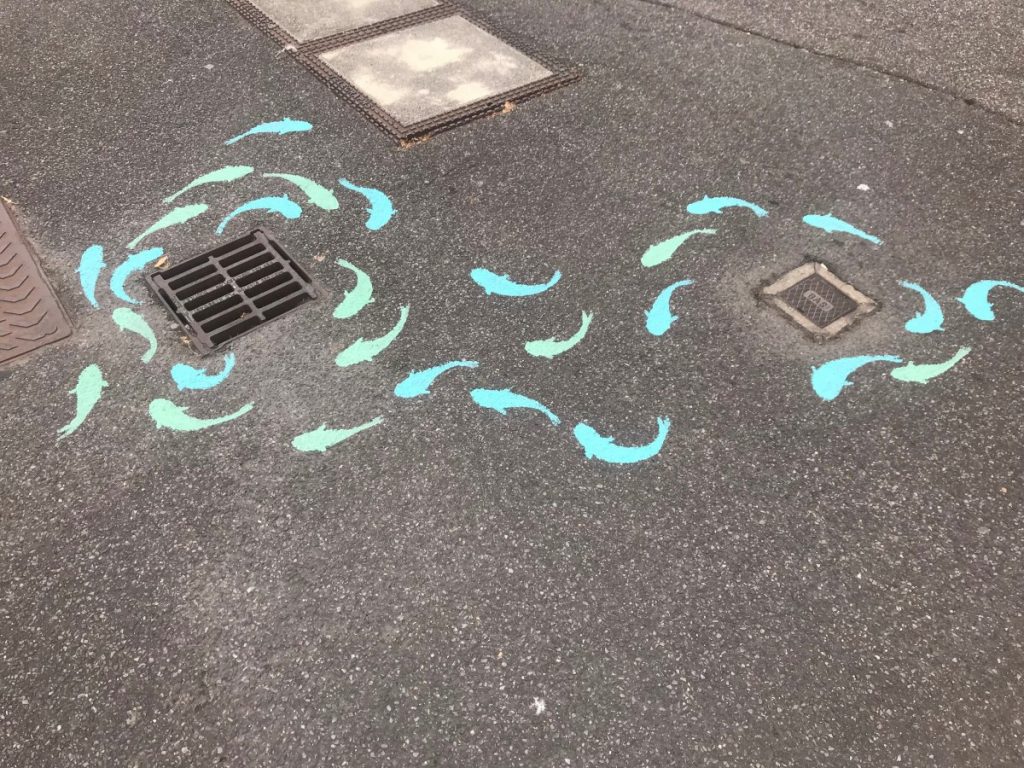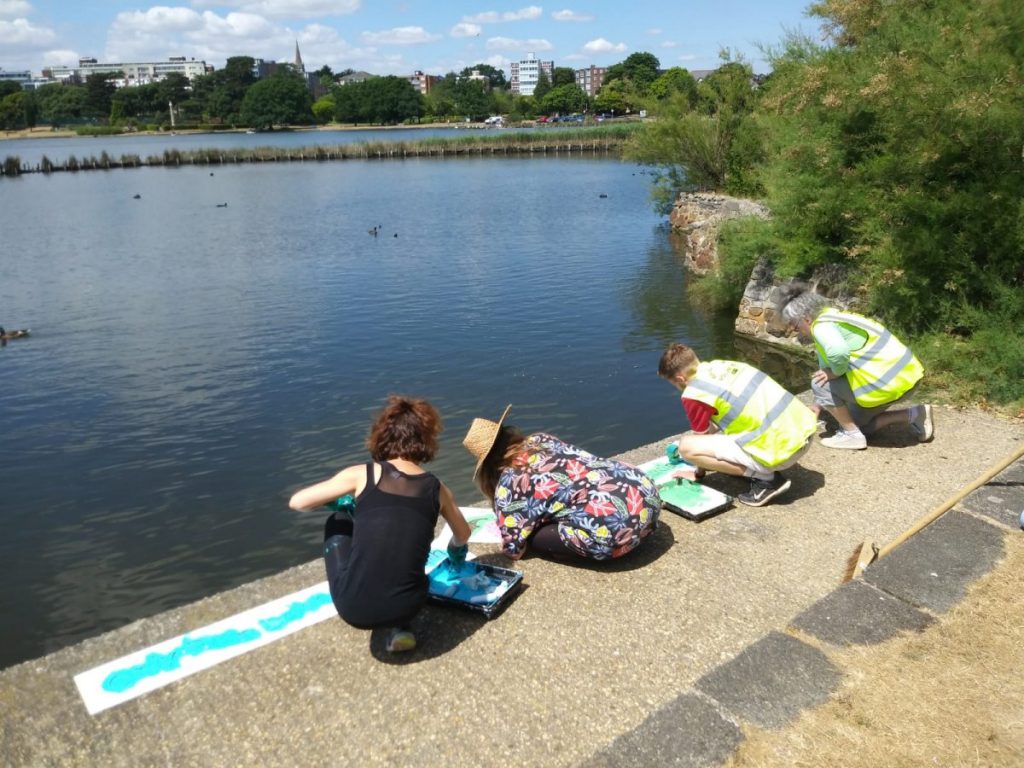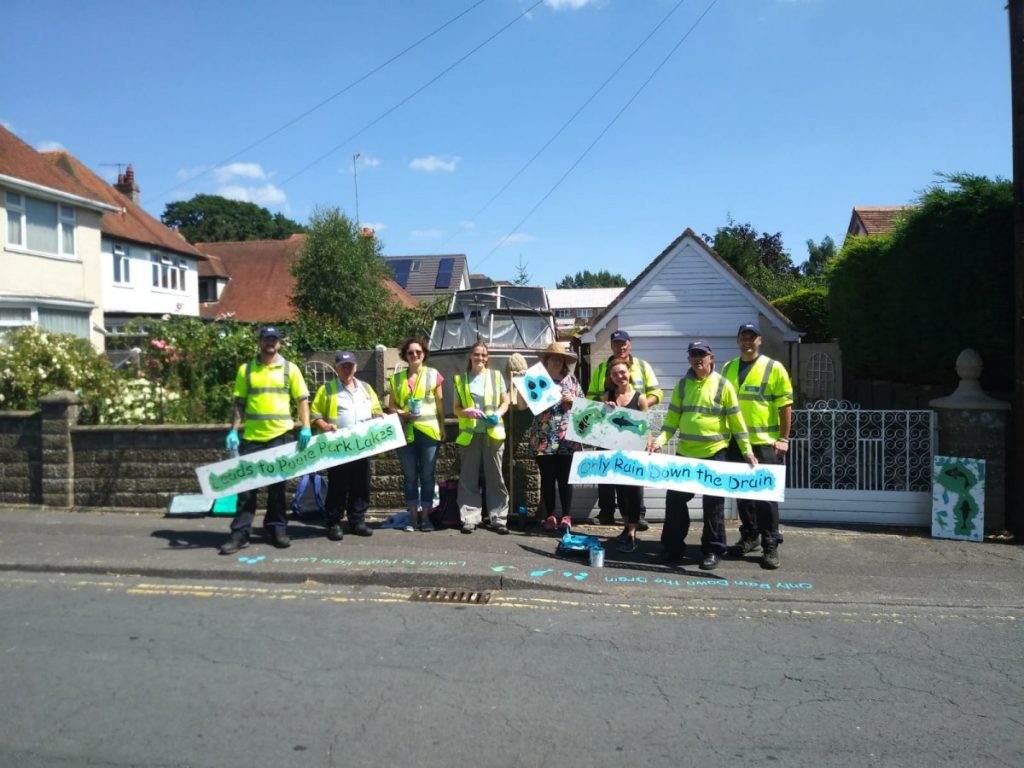 what you can do to help…
---
At Home
Connect waste pipes from toilets, kitchens and bathrooms to the right drain – visit connectright.org.uk for more info.
Make sure you pour fluid from cleaning buckets down the sink or toilet not the outside drain.
Think about how you wash your car – try to wash your car where water can infiltrate the ground rather than run to drains, such as on the lawn, or a gravel drive. Alternatively use a commercial car wash that has correct drainage in place for this purpose. Another solution is to try a waterless car wash, with the extra bonus of saving between 100-300 litres of water! There are several eco-friendly brands on the market and we will be running a waterless carwash at the park on the 12th July.
Please sweep up litter and debris from pavements, driveways and car parks – especially around surface water drains.
Doing some DIY or building work? Ensure that any debris is swept up and not washed down drains.
In the garden
Have a water butt installed to reduce run-off from your roof, and use the water on your garden.
Use pesticides, fertilisers and other chemicals sparingly. Better still, use organic mulch or safer pest controls whenever possible.
Compost or mulch garden waste.
Cover piles of sand or dirt that are being used in landscaping projects.
Out and about in the park
Use a bin – any litter dropped down the drains ends up at the lake and causes pollution. Cigarette butts are commonly found in drains and cause blockages as well as litter pollution. They contain plastic and harmful chemicals and are particularly dangerous for wildlife. Special pocket stubb pouches are available to smokers enabling safe disposal whilst out and about.
Pick up the poop – pet poo is high in bacteria and can affect bathing water quality when it washes down the drains.
Join in with a lake drain day! Details at: www.pooleprojects.net/pooleparklife
Don't feed the ducks – their poo is very high in bacteria and the more there are of them the more bacteria enters the lakes.
Report any oil or chemical spill to the Environment Agency; they'll know how best to keep it from causing too much harm. Their hotline number is 0800-807060
---
what's happening to help already
Borough of Poole as part of the Poole Park Life Project are already putting in place lots of things to help improve the water quality:
Monthly opening of the sluice gate to maintain levels of salt-water within the lakes
Dredging of the lakes to slow down temperature fluctuations – this should help to limit the growth of algae on the surface
More planting around the edges and creation of more islands in the lakes will help provide more sheltered homes for insects, fish and birds.
To find out more about Poole Park Life visit:
Partners & Funders