[vc_row bg_color="#ffffff"][vc_column width="1/1″][rev_slider alias="current projects and campaigns"][/vc_column][/vc_row][vc_row bg_color="#ffffff"][vc_column width="2/3″]
West Bay Beach Clean Group
[vc_column_text]
Like many of our groups, West Bay Beach Clean Group started with the simple aim of carrying out regular beach cleans to keep both East and West beaches in the town clear of litter. Litter Free Coast and Sea supports the group to develop preventative campaigns to target the most frequently-found litter, with the aim of reducing the overall need for beach cleans in the area.
This group currently runs clean ups on the third Sunday of the month, meeting at the Watch House Café at 10am.
This group is particularly concerned at the proliferation of bio beads, which are found regularly at West Bay Promenade Beach, and are investigating their source. It is in touch with another group at Charmouth, where bio beads are also found, and recently bio beads have also been found at Freshwater Bay.
We're pleased to have the support of Parkdean caravan park in West Bay, who kindly store the group's beach cleaning equipment and have sponsored T-shirts and hi-vis jackets for them, as well as getting involved in other Litter Free Coast and Sea projects in the town.
If you'd like to help with beach clean activities or get involved with West Bay Volunteers contact Beach Clean lead Simon Jordan from #5ThingsClear[/vc_column_text][/vc_column][vc_column width="1/3″]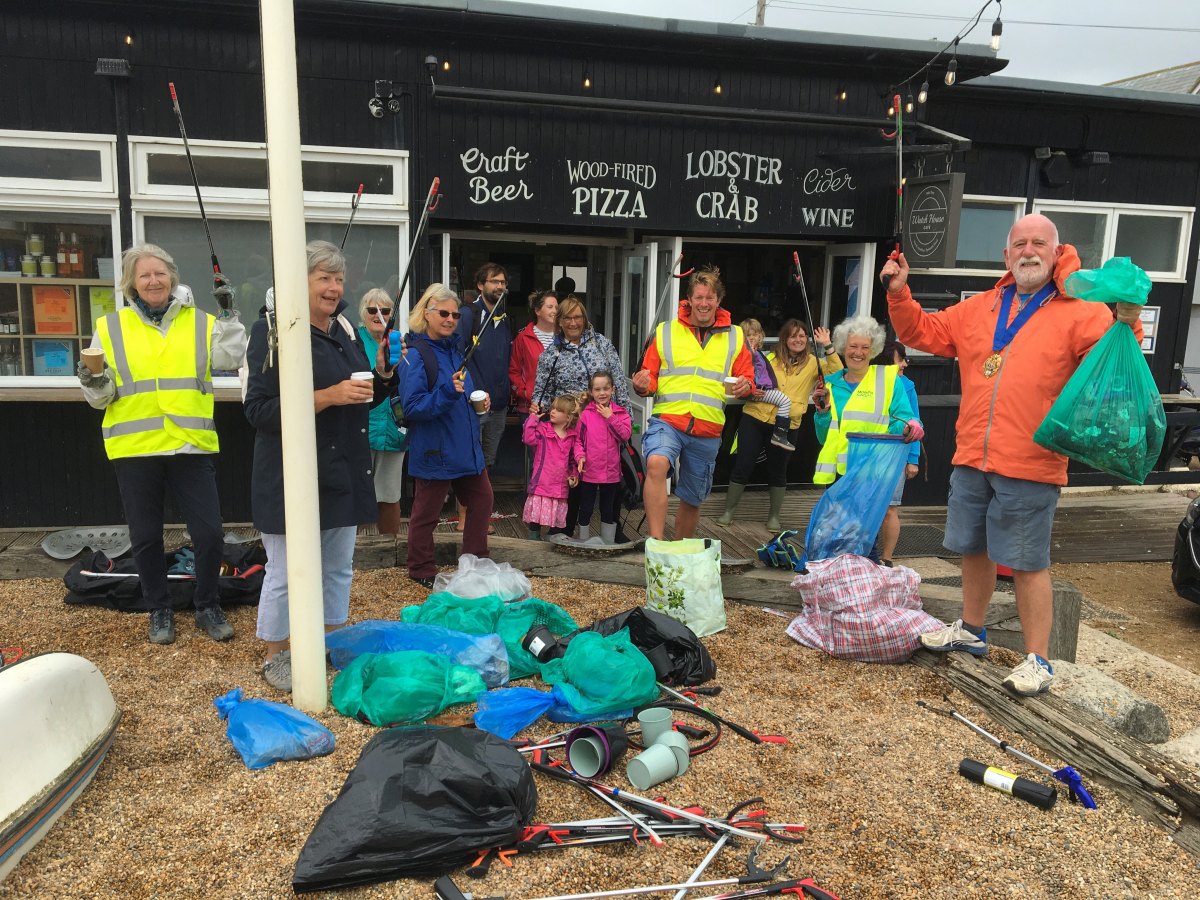 [/vc_column][/vc_row][vc_row bg_color="#ffffff"][vc_column width="1/1″][/vc_column][/vc_row]