[lvca_accordion][lvca_panel panel_title="Plastics Sugery"]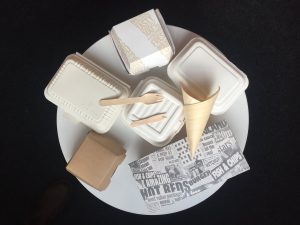 We want to help local businesses to move away from single-use plastic and change to more sustainable options that is cost effective for them and helps with the litter issue at the beaches. We use the Waste Hierarchy as our guide, with the best first approach to REDUCE any excess or unnecessary packaging, followed by the REUSE of containers by encouraging customers to bring their own and/or provide reusable options. The last option is to resort to using single-use packaging that can be RECYCLED/COMPOSTED.
To visit our resources page with case studies, tips, information and next steps, CLICK HERE[/lvca_panel][lvca_panel panel_title="The Last Straw"]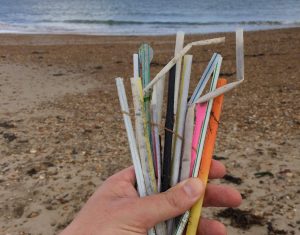 Plastic straws are everywhere, we have come to expect them in every drink, from adding a flourish to a cocktail to some saying it even makes a drink taste better, straws have been commonplace in almost every restaurant and bar in the UK for decades. But these short lived tools are usually thrown away without further thought, instantly becoming a source of plastic pollution.
As a consumer or business owner, you have the power to promote meaningful change. Phasing out single use plastics like the plastic straw from our day to day lives is one of the first steps we can take to reduce our plastic pollution.
To find out more or to sign our pledge to ditch the plastic straw, CLICK HERE[/lvca_panel][lvca_panel panel_title="Community Beach Groups"]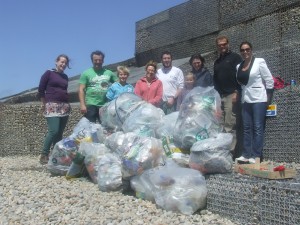 Since the project started, six BeachCare groups have been set up which are run and organised by volunteers. We support these dedicated volunteers to regular beach cleans in their local community, providing training on how to run successful events, as well as first aid training, beach cleaning and campaign equipment and support to promote beach cleans. We also encourage our volunteer groups to design and run projects or campaigns to help communities get involved more in our broader aim of stopping marine and beach litter at source. There are Litter Free Coast and Sea community groups at Lyme Regis, Charmouth, West Bay, Bowleaze Cove (Weymouth), Bournemouth University and Christchurch . Their beach cleans are advertised through the beach clean calendar at the foot of our home page, but if you'd like to get more involved with any of our groups (or would like to set one up somewhere new!) why not get in touch with us and we'll help you find your way.
For all enquiries about beach cleans please get in touch.[/lvca_panel][lvca_panel panel_title="#DON'TFEEDTHELOCALS"]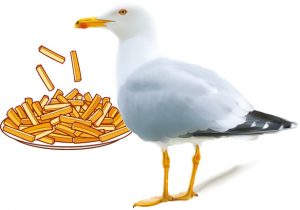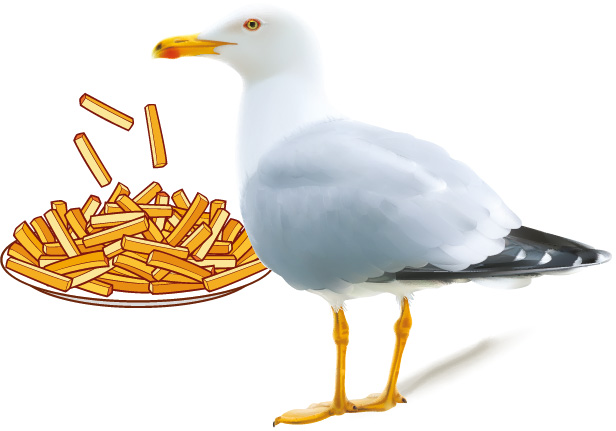 An exciting seagull campaign for Weymouth starting this May half term (27th May -4th June 2017) and running for a month.
[/lvca_panel][lvca_panel panel_title="Pooo Pin community group- Award winners!"]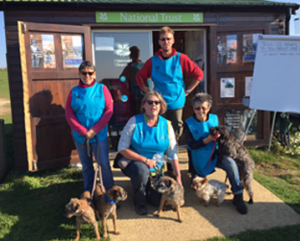 "Pooo Pin" stands for "Poo Out, People In", and is the motto as well as the name of our community group at Hive Beach, Burton Bradstock. Litter Free Coast and Sea support this enthusuastic group of dog owners in partnership with the National Trust, who manage the site.
The Pooo Pin team, who also have the support of Little Bredy Vets, have worked for four years on a project to reduce the amount of dog waste found on the beach. To begin with, they found so much it was easiest to measure by weighing the bin bags of what they'd collected… 13kg in a week! Through a consistent and persistently positive approach, the group have managed to reduce this massively. In Summer 2016, several weeks went by where no dog waste was found at all on the beach, meaning that the owners of all of the dogs who enjoyed the beach were picking up after them. Wonderful news!
We thought that was certainly wonderful enough to nominate the group for a 'Volunteer Group of the Year' award at the recent Dorset Volunteer Awards.
The group are continuing their work at Hive, as well as mentoring other new groups taking a similar approach at Cogden in Dorset, and Burnham-on-Sea, Somerset (find out more about this project here)[/lvca_panel][/lvca_accordion]
[lvca_accordion][lvca_panel panel_title="#RefillDorset"]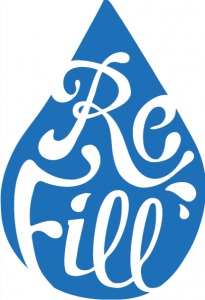 We've teamed up with Dorset Wildlife Trust to get Dorset refilling. We have some of the best tap water in the world (and it's virtually free!), so we want people to hydrate with this wonderful resource, rather than guzzling bottled water brought in from hundreds of miles away. Knowing that plastic water bottles are often used for minutes and last for hundreds of years has inspired us to join the #RefillBritain family and launch #RefillDorset- every time you refill instead of buying a bottle, you're preventing another piece of plastic entering our waste system or worse- ending up on our beaches. Since July 2016, we've built a network of 50 Refill stations, and it's still growing! Visit the project page here to find out more.[/lvca_panel][lvca_panel panel_title="Litter Free Business Award"]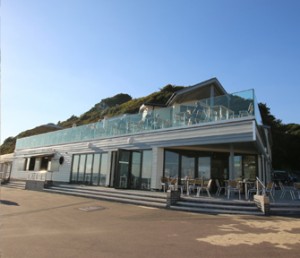 We are working with businesses across the coast to reduce the amount of litter and pollution ending up in our rivers and coastal bathing waters. We have developed an award scheme for all coastal businesses, where companies are rewarded for making simple changes to the way they work in order to benefit their local beaches and bathing water. The award is being rolled out across the county and is open to all types of business. Want to join in or find out more? Click here.[/lvca_panel][lvca_panel panel_title="#2minutebeachclean"]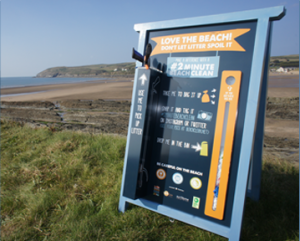 Got 2 minutes? The #2minutebeachclean is a growing campaign to reduce the amount of marine litter through encouraging everyone, everywhere to pick up litter a few bits at a time and share their finds on social media.
There are now 12 stations in Dorset, with more coming along soon… check out the project page here to find out more, and discover where you can take part.[/lvca_panel][lvca_panel panel_title="Sky Lantern & Balloon Release Charter"]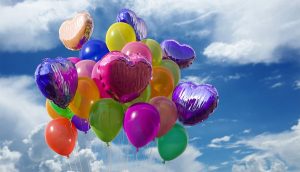 We have formed a group of councils, charities, government organisations and businesses in Dorset who are committed to encouraging Dorset communities to switch to alternative ways of celebrating and commemorating events, rather than using balloon or lantern releases.
To take a look at the charter or to sign up, CLICK HERE[/lvca_panel][lvca_panel panel_title="The Great Dorset Beach Clean"]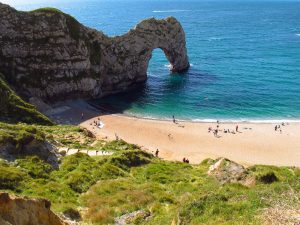 The Great Dorset Beach Clean is an annual event ran by Litter Free Coast and Sea, taking place across Dorset's coastline. Each year a number of beach cleans happen on Dorset's beaches, offering an opportunity for everybody to get involved in helping to keep Dorset's coastline litter free.
To find out more about this event, CLICK HERE[/lvca_panel][/lvca_accordion]